Marcus Buckland currently hosts Amazon Prime Video's ATP and WTA tennis coverage having previously been the face of tennis on Sky Sports for 12 years.   
He also hosts Premier League football for Prime. During his 21 award winning years at Sky Marcus anchored more than 500 live football matches and was part of the company's international cricket team.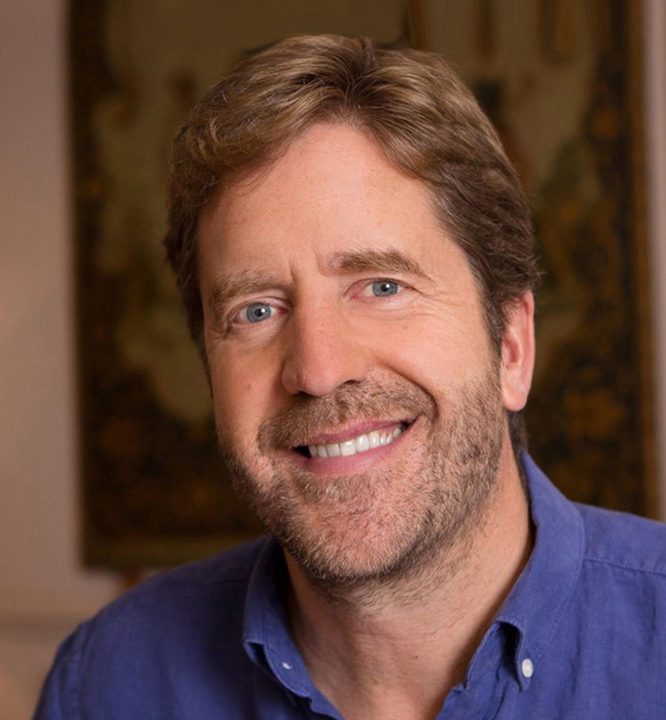 A prolific voice-over artist Marcus has narrated IMG's Premier League Highlights Show for more than twenty years and has "voiced" Gravity Media's UEFA Champions League and Europa League coverage since 2015. An accomplished MC, auctioneer and celebrity interviewer Marcus is closely connected with a number of charities including the Lord's Taverners and the Dan Maskell trust and has hosted countless functions over the years.
In 1992 he was picked up by BBC National radio and was a regular contributor to Radios 1.2.4 and principally 5 live. He specialized in football and tennis, covering all the grand Slam tournaments and was part of their Olympic coverage at Atlanta in 1996
He joined the BBC in 1998 on a post-graduate scheme and spent time at Radio Norfolk, Radio Nottingham and Radio Gloucestershire before being offered a full-time job at Radio Merseyside where he stayed for 3 years.
Marcus is lead host for the Wimbledon Radio Channel which has an audience in excess of 40 million people worldwide and is also a member of the Radio Roland Garros team. In 2022 he was the main presenter for IMG Media's radio coverage of the Open Golf having previously covered the Solheim Cup in 2019. He worked for the Discovery Channel at the Olympics focusing on golf and fronts the UK Pro League tennis series on BT.
Marcus presented live for Amazon Tennis from Mexico for the 2021 and 2022 WTA Finals and the Amazon Football at the Premier League in December 2022
He spends his spare-time trying to improve his golf handicap, cheering on Spurs and playing with his 2 sports mad son's.
Marcus did the commentary for French Open radio and Wimbledon radio in 2023 and the ATP finals in Cancún, Mexico.