Barry is a former professional tennis player. He was ranked no. 3 in Great Britain and represented GB at Davis Cup in 2000 and 2001 and the Sydney Olympics in 2000. Since 2002 he has been leading commentator/ pundit in the UK working for all the major broadcasters and covering the biggest events in tennis. 
Barry was born in Southport, Lancashire and started to play tennis at the age of 6 having been introduced to the game by his parents at Aughton Tennis Club. By the age of 8 he was ranked in the top 4 nationally and maintained his ranking in the top 4 throughout all the junior age groups to 18. When he was 14, he went to the LTA National tennis school at Bisham Abbey for 4 years to further his development.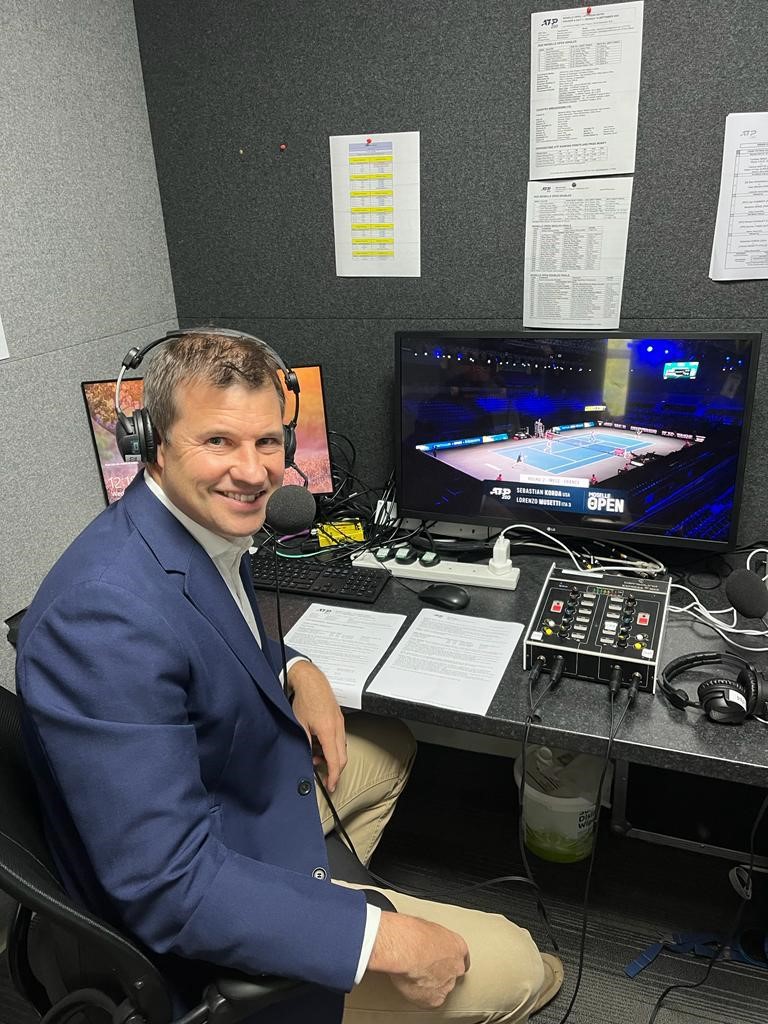 In 1992, aged 18, Barry became a full time tennis player and travelled the world to pursue his dreams. After a successful 8 months he entered Wimbledon in 1993 for first time and lost to French Open champion Sergi Bruguera in 4 sets. He played Wimbledon on 8 occasions and had a memorable moment capturing the hearts of the nation taking defending champion Pete Sampras to 5 sets in 2001. 
In 2002 Barry retired from tennis to pursue his next challenge to become a top commentator and pundit. He worked for Sky Sports for 18 years covering all the major ATP events and US Open. 
Since 2019 he has become a regular on Amazon's extensive tennis coverage and recently covered the 2022 US Open and the ATP finals in Turin in 2021. In addition to Sky and Amazon, Barry has also covered tennis for Eurosport, BT Sport, BBC, ITF, ATP and WTA Media. He has regularly appeared as a guest on Talksport, Sky News, Sky Sports News, BBC Radio and recently on GB News. 
Every year Barry plays a key role in the coverage of The Championships for the the Wimbledon Radio Channel with over 50 million listeners a year worldwide. 
He has hosted various events including the Wimbledon Champions Dinner in 2015.
Away from tennis, Barry commentated at the Open Golf Championship in 2018 and since the summer of 2022 he has been a regular commentator for the International Padel Federation covering major events on the Padel tour. 
Barry is married with 2 young children and lives in Berkshire. Barry is a huge sports fan and a passionate Liverpool supporter. A keen golfer, he has a current golf handicap of 7.